Precision Ground Gears: Spur & Helical Gears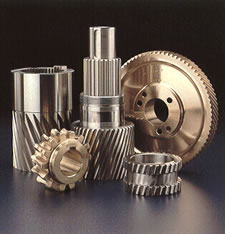 INSCO is the single source for all your gearing needs. We routinely produce gears of all types and sizes—from prototypes through high-volume production.
Everything Needed for Your Gear Production
Because we have instant access to a broad variety of gear cutting tools in stock, there is no waiting for tools to be ordered and delivered prior to completing your gear projects. The lead-time to completion of your order is tightly controlled and as brief as possible.
Our considerable complement of gear generating tools affords us versatility in producing a broad spectrum of involute profile configurations. All of our gear generating tools are catalogued in an electronic database for instant stock status and retrieval. In addition, we have on-site hob and shaper cutter sharpening capabilities as well as grinding wheel profiling and balancing capabilities to keep our tools in optimum performing condition and your project on schedule.
Maximum Quality Gears Make Superior Products
Quieter, stronger and smoother running gears produce better, more reliable products for your customers. Our state-of-the-art manufacturing equipment, programmed and operated by highly skilled craftsmen, produce the finest quality gears in the industry. Our gear-grinding department is capable of producing gears that meet AGMA 15 standards.
Superior Gears from Small to Large—In Any Quantity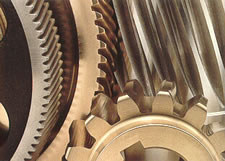 INSCO is your complete source for all your gearing needs—from small to large. Depending on part geometry and material properties we can finish hob spur and helical gears measuring up to 1000 millimeters in diameter. External spur and helical gears can be finish ground in diameters up to 700 millimeters.
We work with customers from prototype developmental gear projects through high-volume production. Our carousel loaded, fully automated gear hobbers and grinders are capable of producing blanket-order quantities of 100,000 gears annually.